Shop the Atlanta Way
A Guide to Shopping in Atlanta
Shopping as they say is a must in Atlanta. Outlet centers, boutiques and art galleries are everywhere.
For a good legendary shopping combined with dining and hotel packages and some soothing spa, go for Delve into Buckhead.
Check out the boulevard of boutiques and you'll find ample choices for food, specialty shops and fine galleries.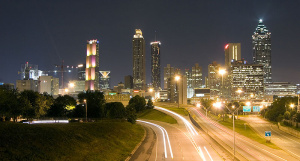 DressCodesr is Karen Mascavage's New York boutique version in Atlanta. Located in Decatur, shoppers can find shoes to almost anything. For unusual gifts, and new things to learn while shopping, go for Mingei World Arts. They have a big collection of jewelry, crafts and antiques, wood carvings or even kimono and beetle wings. This includes label from New York, Japan, Sweden and Los Angeles like Shaded of Greige and Kicking Mule Workshop. Also available are feminine dresses and Saint Grace's nautical pants.
With 35 years in the records business, DECATUR CD has created an environment for all music-lovers – knowledgeable and comfortable. It houses more than a thousand collections of CDs, music book and a new sound system which features a lot of the local artists.
Virginia –Highland is characterized by eclectic urban district – unique with its Indonesian Collection of furniture and art to woodworking tools. Find luxury bamboo towels at Eco Bella and cutting edge clothing at Bill Hallman Original. Dabberdoo's Mugs are good for $26 while wine glasses are up for grab at $10 each. For hand-painted ceramics like majolica, and Busatti linens, drop by Bella Italia and some pesto and pasta at Bella Cucina Artful Food after the day's shopping trip.
West Midtown/Brickworks, about a mile from Atlantic Station, is a design and boutique hub for Atlanta like the Verde Home. This offers eco-friendly yet stylish furnishings for home like carpets and antique collection. Bungalow and Kolo Collections provides organic upholstery, rugs and accessories as well as furniture collection made in Peru. You'll also find consigned furniture at Savvy Snoot with a lot of new stuffs daily.
OwenLawrence is a good spot for porcelain, and fine linens. Owners Owen Halpern and Lawrence Pritchard take pride as top Europe's partner in the business. Chocolate scented throws from Italy, Spain's recycled-barware and some porcelain from Germany makes up some interesting pieces top it up with old-fashioned Southern quality customer service.
Men's traditional custom-made suits are available at Miller Brothers Ltd in Buckhead. Good deals for belts, denims, custom cowboy boots and the latest fashion trends from New York. As owners Greg and Robby Miller calls it, "it's classic with a twist."