Your Best Outdoor Adventure
Atlanta GA Outside
Atlanta offers surprises for outdoor escapade. With just a short drive from the city, excite yourself to some rock climbing, limitless selection of hiking trails, fishing and camping. The city has become one of the top choices for relocating Americans. Considered as one of the country's forested places, residents and most visitors enjoy quick access to Southeast's best wild settings.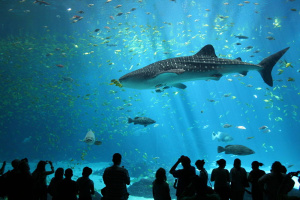 Snow and ice storms occurs from time to time, although generally, Atlanta vicinity experiences milder winters. Autumn is a great time for camping, backpacking, and hiking for a cooler and mosquito-free adventure. Enjoy a spectacular landscape of Middle Georgia, the trout streams, hiking trails and rock climbing through the North Georgia Mountains just at the foothill of Appalachian Mountains. The Kennesaw Mountain National Battlefield Park also provides hiking trails around the Civil War arena.
Visit the place where Atlanta first ascended from the ashes of Civil War. Definitely one of the good places to start your Atlanta tour is Underground Atlanta. Shop, dine and have fun at the 12-acre collection of boutiques, restaurants, and galleries.
Then indulge yourself to downtown's night spots with its street performers, celebrations and historical sights.
For theme park enthusiasts discover Six Flags Over Georgia, about 20 miles from Interstate 20 just west of Atlanta. Great for a day trip, Six Flags cater to over 100 exciting rides, a water park, and special areas for toddlers and opens every years starting February till October.
A number of major sports league are in Atlanta – the National League Atlanta Braves for baseball; NBA Atlanta Hawks for basketball; NFL Atlanta Falcons for football and 20 miles south from the city is NASCAR racing.
Georgia Aquarium is Atlanta's newest magnet and considered as the largest in the world. See the beauty of underwater world from jellyfish to whale sharks and about a hundred thousand more, on an 8-million gallon of fresh and saltwater. Located near the Centennial Olympic Park, it opens from Monday to Sunday from 9 in the morning till 6 in the evening.
If you are a nature lover, yet doesn't want to go outdoors, then have fun at the Zoo Atlanta. Climb up the 24-feet rock wall and test your skills with a friend at the Rock Climber or for the kids, take a carousel adventure with its 38 hand-carved animal figures at the Nabisco Endangered Species Carousel. Hop on for an express train ride for an educational tour within the Zoo's perimeter, with Georgia Natural Gas Blue Flame Express, a replica of the 1863 locomotive which could carry about 100 people.