Atlanta, Georgia: Fast Facts
Atlanta GA
Atlanta, the biggest and largest city in Georgia, is located in the north central region of the state. Because of the city's location, its climate is observed to be mild in all of its four seasons. The city is elevated, 1,010 feet above sea level, and is closed to the Atlantic Ocean and the Gulf of Mexico. The city's location makes the summer season moderately warm. Meanwhile, mild winters are brought about by the mountains located in the north part of the region which slow down the movement of polar air masses. The city experiences minor snowfall, with snowstorms happening once every five years. There's also a mild amount of rain with an annual average precipitation recorded at 50.77 inches; although, a large concentration of rain is observed during the month of March. The city is also seldom visited by tornadoes. The average temperature in the city is recorded at 64.2 degrees Fahrenheit.
Since Atlanta is the state capital, it therefore houses a number of government agencies and organizations. These include the Georgia State Capitol Building, where the office of the governor, secretary of the state, lieutenant governor, and the General Assembly are found; the Governor's Mansion; the headquarters of Georgia Public Broadcasting; and Peachnet. The city is headed by a mayor and a city council with 15 representatives.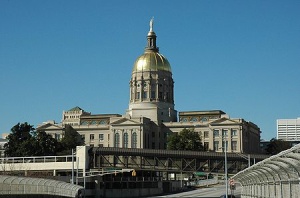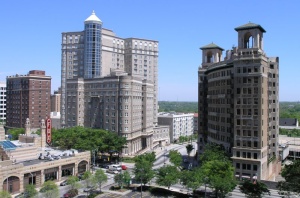 Atlanta is considered to be the fastest-growing city in the United States and is tagged as a city of high tech business. It continuously attracts businessmen and investors from around the world. It is also one of the cities in the United States recognized as Gamma world cities. It holds the third place in terms of the number of Fortune 500 companies that operate within the city; the first and second place being New York and Houston, respectively. There are also Fortune 100 companies headquartered in the city, which include Home Depot, the Coca Cola Company, and the United Parcel. Aside from these, Atlanta and its surrounding suburbs house more national and international companies and over 1000 multinational companies.
The city not just attracts investors but tourists as well. It has over 130 retail centers, 41 public golf courses, 54 public parks, and a variety of museums. Among the famous attractions in Atlanta include the largest indoor aquarium in the world, Georgia Aquarium; and Underground Atlanta, a shopping and entertainment complex built under downtown Atlanta.
Atlanta houses approximately 1,000 places of worship. The Catholic religion comprises 10% of the city's residents and is rapidly growing. There are also Jewish communities; the population of which gave Atlanta the 11th position in the cities with the largest Jewish population in the United States. Muslims are also prominent in the city with over 35 mosques. Protestant Christian is also well represented in Atlanta.