Atlanta, GA: Dining at its Finest
Food in Atlanta
Atlanta is the capital and also the largest and most populous city of the U.S. state of Georgia. Atlanta City has many tourist hot spots that range from aquariums to museums and to natural sites. But no trip to Atlanta will be complete without trying some of its delicious gourmet Southern cuisines. There are so many great restaurants in Atlanta that are stocked with a variety of delectable dishes that can rival the best in any other city in Georgia.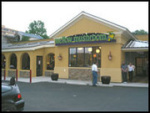 Here are some of the must-try restaurants in Atlanta:
4th & Swift
Jay Swift who is one of Atlanta's top chefs manages this restaurant. The restaurant serves various Southern dishes but with ingredients that are very seasonal. Given this, its menu is not extensive but it offers a variety every week and the serving of every plate is more than enough to fill you up.
Mellow Mushroom Pizza Bakers
Just take a few steps from Centennial Olympic Park to savor the best salads, pizza and calzones in Atlanta. The restaurant's menu is reasonably priced given the delectable taste of their food.
The Varsity
Regarded as the world's largest drive-in restaurant, The Varsity was founded in 1928 and sells the most number of Coca-Cola in the world. Their main restaurant menu consists of American foods like burger, hotdogs, chili dogs, French fries, yogurt, jumbo-sized onion rings and ice cream. When dining at The Varsity, make sure to bring cash as it is the only way to pay. Popularly known as a diner, it serves lunch, dinner or late-night snacks but not breakfast.
Fat Matt's Rib Shack
The exciting part when dining in at Fat Matt's Rib Shack is seeing how the ribs are barbecued. The preparation is as delightful as the food itself. The ribs are superb and the place is very Southern. Though waiting is long, the enjoyment of seeing the preparation is enough to keep you, and even your kids, entertained. There are no reservations and credit cards are accepted.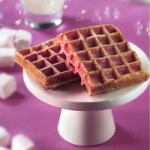 The Flying Biscuit Café
Get a taste of the best in Southern vegetarian cuisine at The Flying Biscuit Café. The restaurant is famous for its light and soft biscuits topped with apple butter and renowned love cakes (black bean patties). The restaurant not only boasts of good food but also of pleasant interiors and first-rate service. Plus the kids will definitely enjoy it here for its warm and friendly atmosphere. Supper is the best time to dine as lunch time is always crowded. Even if you're near in any of their satellite stores, dining in at The Flying Biscuit in Chandler Park is the best experience.