Atlanta, Georgia: Places to Be
Atlanta Places to Be
If you're planning to go to Atlanta, consider the historical, sports, entertainment, shopping and nightlife hotspots.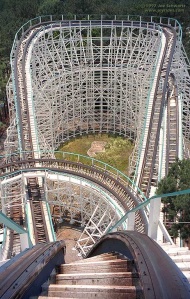 As every city has its center, Atlanta takes pride for its CNN Center where you can find shopping, dining, entertainment and television in one. It is the main headquarters of international broadcast studio for the News Group of CNN. CNN Center is just a short MARTA ride from the Turner Field, adjacent to Georgia World Congress Center and Centennial Olympic Park, just the corner of Techwood Drive and Marietta Street.
Atlanta will also give you the glimpse at the world's leader to news delivery with CNN's 55-minute Studio tour. Experience what it takes to be a news anchor with CNN interactive kiosk the 'Globe'. The tour presents all properties and networks of Turner together with its 14 language written translation.
Consider, Buckhead, the core of Atlanta's nightlife, whether you are in for a cigar bar, a coffee house, or a romantic niche. A stroll along Roswell and West Paces Ferry Roads could take you to a scene of lavishing homes, luxury shops and restaurants.
Atlanta Museums
Home to Martin Luther King, Atlanta boasts its modern historical museum, the MLK National Historic Site at the Carter Center. The World of Coke Cola for modern culture exhibit and memorabilia of distinct US beverage.
The Grant Park area also has sites for country, western and rockers fans. It houses the Atlanta Cyclorama, Civil War Museum, and the Zoo Atlanta. The 42 feet-high painting, The Cyclorama, depicts the battle of Atlanta and has been on display since 1898. The Museum can be found just right next to the zoo. Admission is $3.00 for children, $4.00 for seniors and $5.00 for adults. Opening hours is 9:30am AM till 4:30 in the afternoon.
Let the kids experience the power of imagination at Children's Museum of Atlanta. Learning has been made fun and exciting as well as boosts confidence and motivates ideas with interactive exhibits, and daily programs. Children ages 2 to 8 are up for the challenge.
High Museum of Art gives with its 312,000 square feet area enables its growing collection to cater to more diverse spectators. Find exhibits, public programs, permanent collection shows and educational gallery for children and adults, a uniquely crafted restaurant as well as gourmet cafés; gift shops and other new and exciting amenities.
The Atlanta History Center though reveals the Civil War's human side. Discover the life of Bobby Jones, the legendary golfer; the southern folk art, and the history of the city of Atlanta.